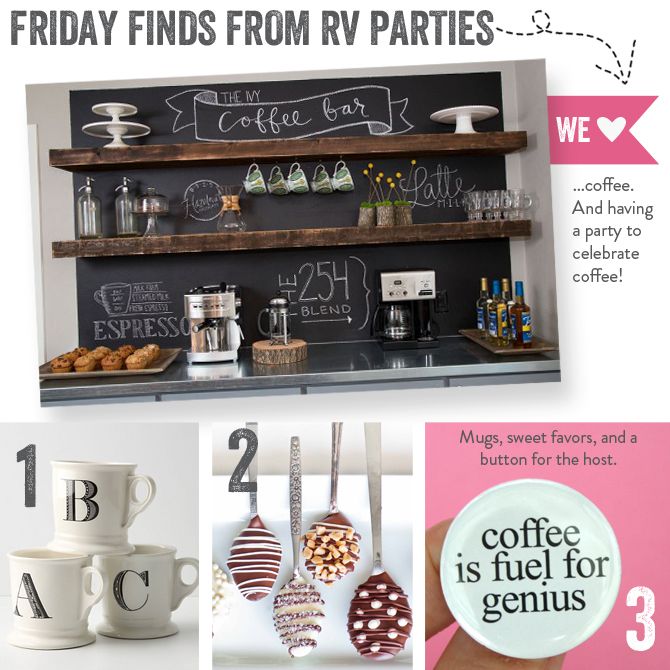 Sometimes when we are scrolling through Pinterest, we find a broken pin. It doesn't link to the source and a google image search doesn't help us either! For this week's Friday Find, we started with a broken pin and put our own spin on it. We assume that the photo was a staged shot from a fancy home remodel, but we also think it could be the backdrop for a fabulous brunch at home with good friends! Here's what we would need.

1. The ever classic monogram mug from Anthropologie would be perfect for you and your guests, not to mention the sweetest of party favors. (We've also seen them crafted into hostess gifts planted by our pal, Laura. These mugs can do anything!)

2. We love this tutorial on coffee mixing spoons. She made hers with instant coffee mixed into the mix - just add milk! You could also just dip vintage spoons in assorted chocolates, drizzle on top, and line them up on the coffee bar for easy use and pretty accessories. Coffee and chocolate just go together.

3. If you're hosting a coffee bar brunch, then you probably embrace this life motto. You can grab the button from our favorite shop selling custom pencils on Etsy, the Carbon Crusader. Maybe guests need a matching pencil and a coffee to-do lists printable to take home too. They'll probably have tons of good ideas after all that coffee!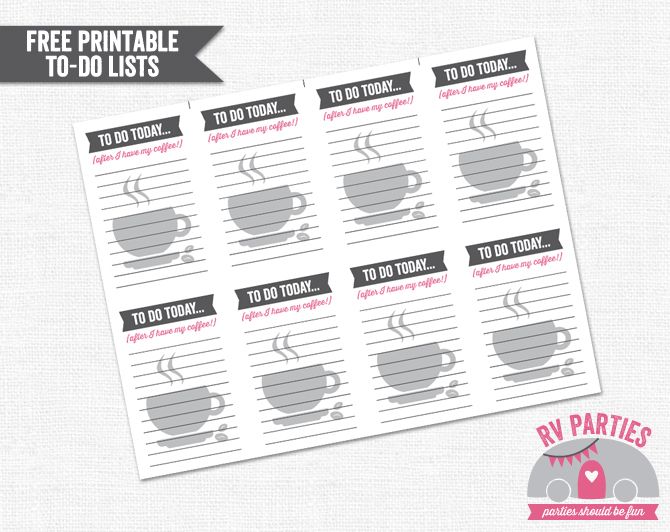 Make sure to download your free printable to-do list here. One sheet will get you through the week (with a little help from the coffee!). Thanks for reading the RV Parties blog!