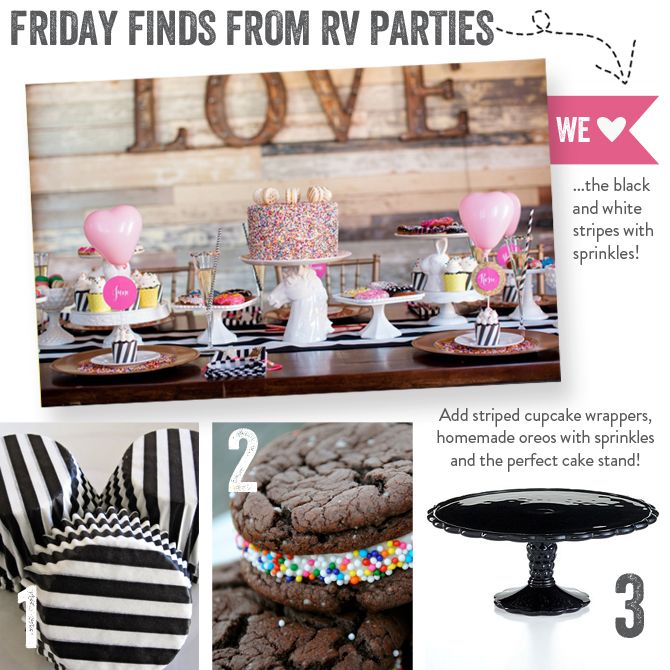 A couple of weeks ago, we saw a modern bridal shower over on 100 Layer Cake that we absolutely adored. I sent it to Rachel immediately. It was similar to the Kate Spade party that Rachel threw for our pal Kat, but with an extra dose of black & white class thanks to the stripes. If we were going to throw a party like this one, here are three Friday finds we would absolutely have to have.

1. Classic black and white stripe cupcake wrappers from our favorite supply shop on Etsy, DK DeleKTables. (I feel like I've been ordering straws from them every week this spring!)

2. Homemade oreos for the black & white striped look in a baked good. The sprinkles really take it to the next level. Though in a pinch, I'm pretty sure double stuff oreos would work just as well here! (I insist on double stuff, but my boyfriend thinks that's the surest way to ruin an oreo. Am I alone?!)

3. And with whatever kind of cookies and cupcakes we decide on, I think this black cake plate from Martha Stewart's collection is the perfect addition to the dessert table. It's classic but edgy.

Happy Friday friends! Hope you have a weekend full of sunshine and sprinkles.