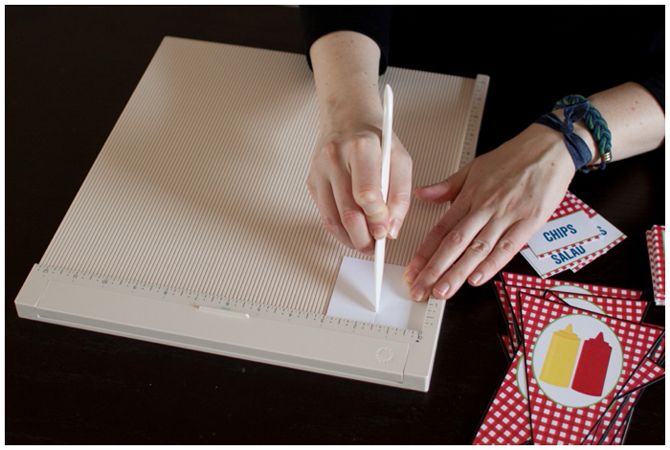 This barely counts as a tutorial, but it does count as one of our favorite tools of ALL TIME. Rachel told me at least three times to buy the Martha Stewart Scoring Board and Envelope Tool before I finally listened and purchased my own. Now I find myself reaching for it over and over again.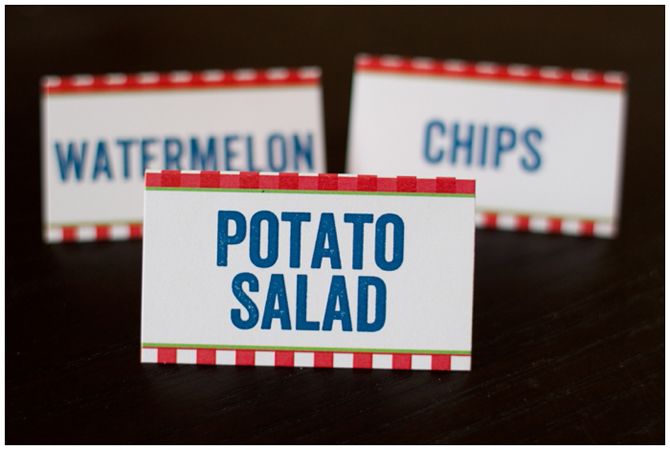 By sliding a food label or favor tag into the right angle of the scoring board, I can easily line up the cardstock and find the middle. As you can see in the top photo, there are many lines across the board so it's easy to find the center of any tag. One swipe of the bone folder and the tag is perfectly scored for an easy fold.

I haven't used it to make an envelope yet even though the instructions are included from Martha. You could get totally crazy and make your own envelope and then line it too. (Or you could eat a cupcake instead. That's more likely around here!)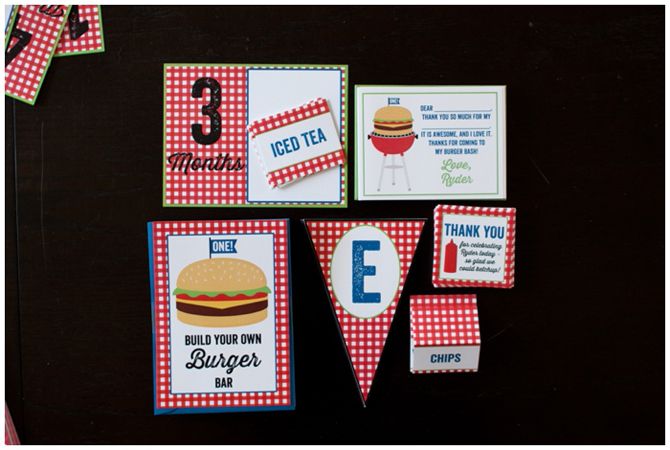 Cardstock can be tricky to fold neatly. It can break or crack across the top of the fold, so this actually is an inexpensive tool to make assembly faster and cleaner. Line up, score, fold, and attach to your perfect party favors.

PS. Should we list this party in the shop? It's one of our absolute favorites from this spring. We love custom orders like this!